Swim Ultra-Stretch - Navy
$3.00
Sale price
Swim Ultra-Stretch - Navy
$3.00
Sale price
Order Quantity Info
All fabric is sold in 0.1 Metre increments.
Enter quantity in

Metre

s separated by a decimal, e.g. 1.2

Meter
Studio + Pick-up
Are you local to Edmonton, Alberta? Or in the area? We invite you to use our order pick-up option, or come take a look in person at the fabrics & patterns before making your final selections.
Samples
Looking for a sample? Drop us a line and we'll send a small swatch by untracked letter mail.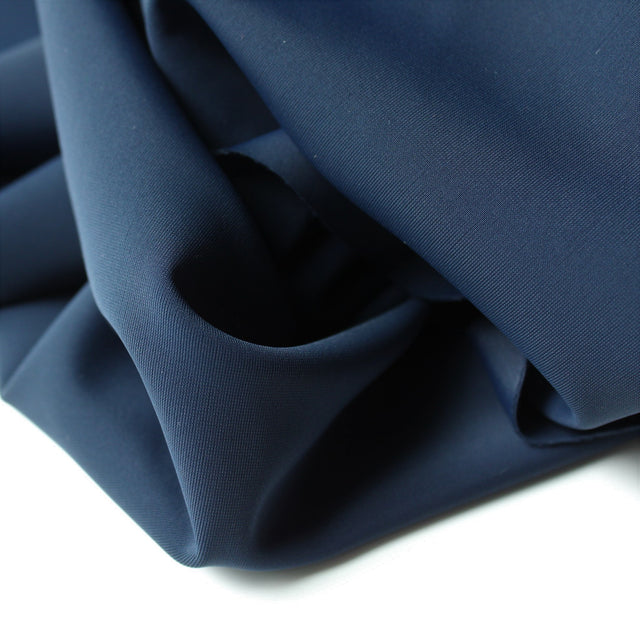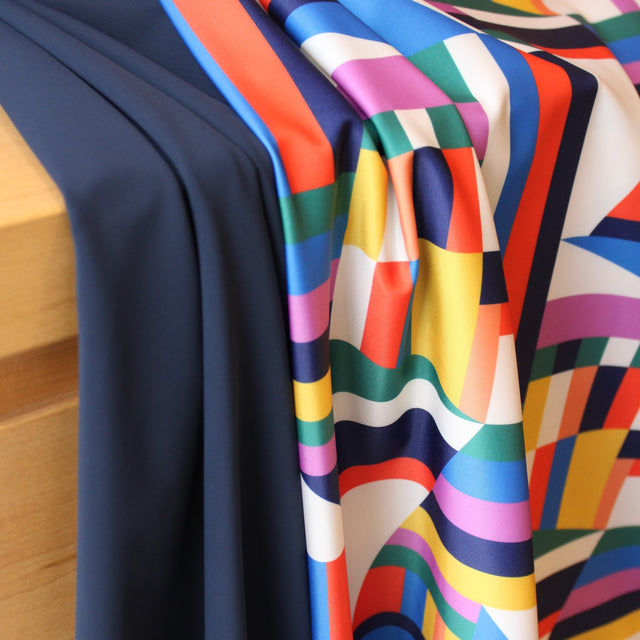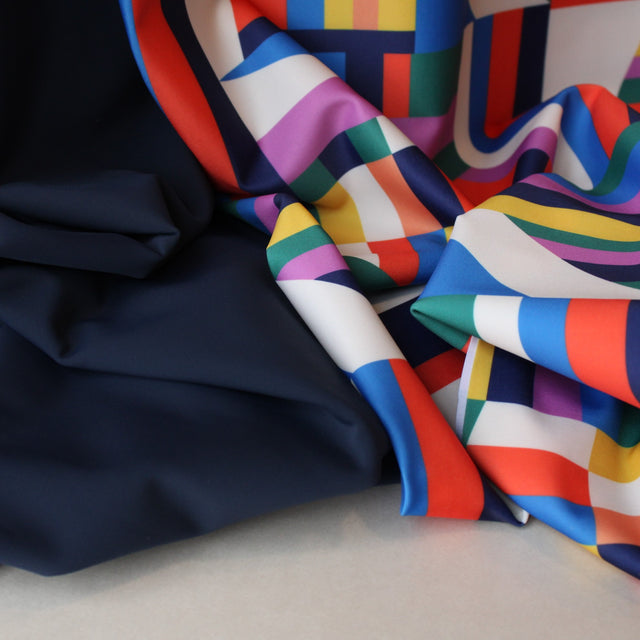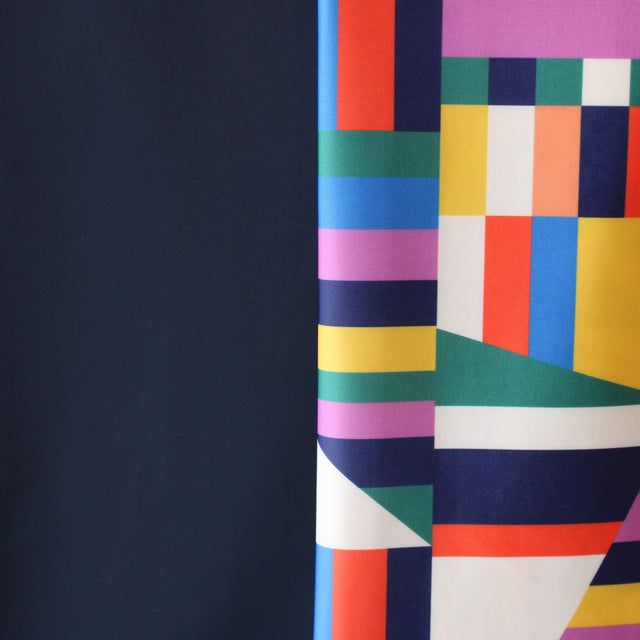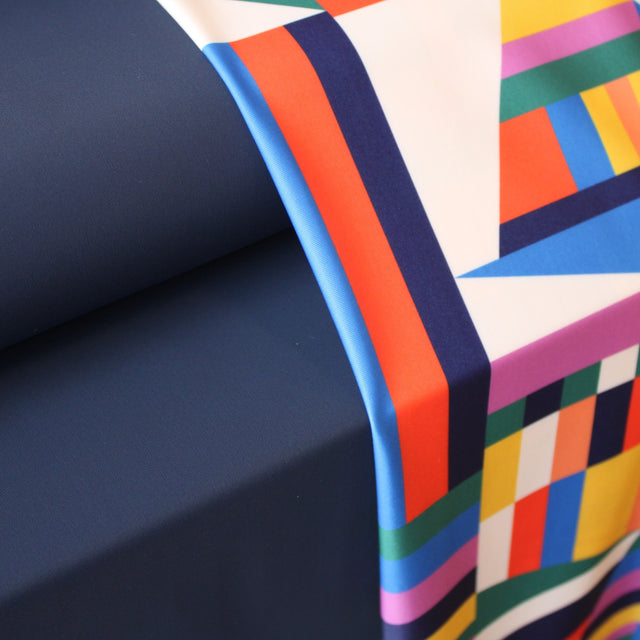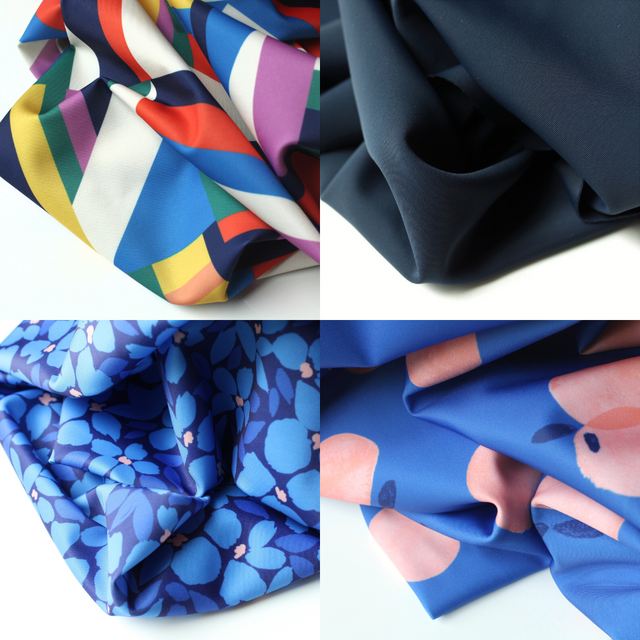 Our limited swim collection is designed by Belgium based textile design house Stragier. This super stretch jersey has 60% crosswise stretch and 75% lengthwise stretch. It is opaque, smooth and has great structure and recovery and UPF 50+ UV protection. This classic navy is perfect on it's own or create a reversible/mix and match suit with the other options in our swim collection!

Please note that we cannot guarantee the product colour as each monitor and device represents colours differently. 
Key Information
Stragier
Stragier is a family owned textile company based in Nil-Saint-Vincent, Belgium. The company was founded in 1935 and over the last 90 years has become known for their responsibly produced high-quality garment textiles.
Dimensions + Weight
width: 150cm (59in)
weight: 190g/sqm (5.6oz/sqy)
stretch: 60% crosswise, 75% lengthwise
Fiber Content + Care
80% Polyamide + 20% Elastane
We recommend always pre-washing your fabric in the same manner as you intend to wash the finished garment.
For best garment care + longevity + sustainability we recommend:
Wash with cold + dry flat
May we suggest
Closet Core - Faye Swimsuit
Tilly and the Buttons - Coralie Swimsuit
Helen's Closet - Sandpiper Swimsuit
This product is available.