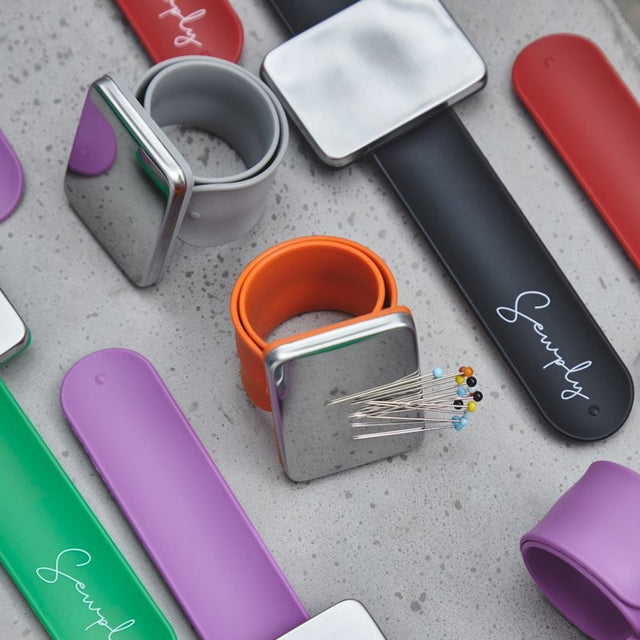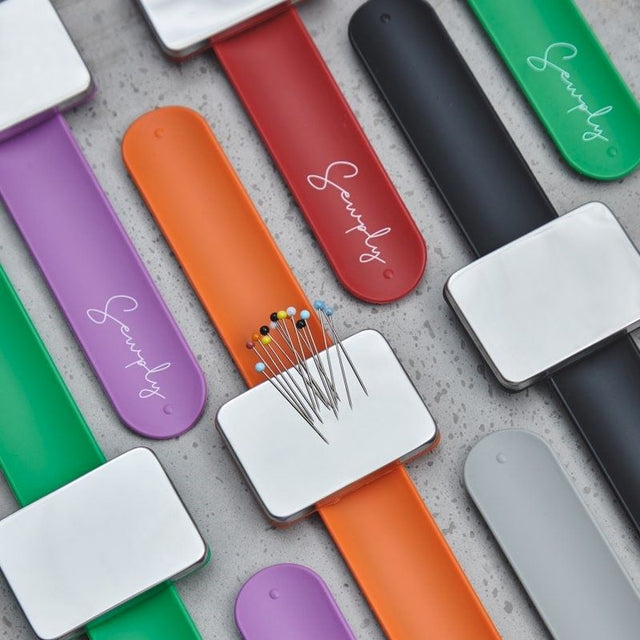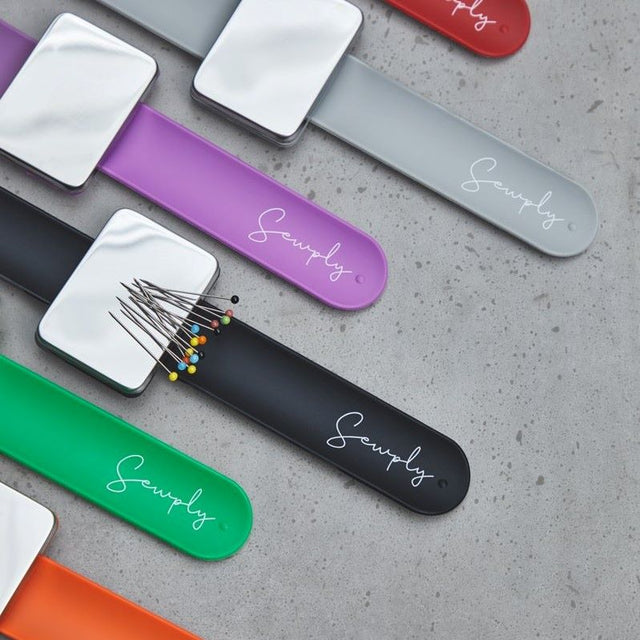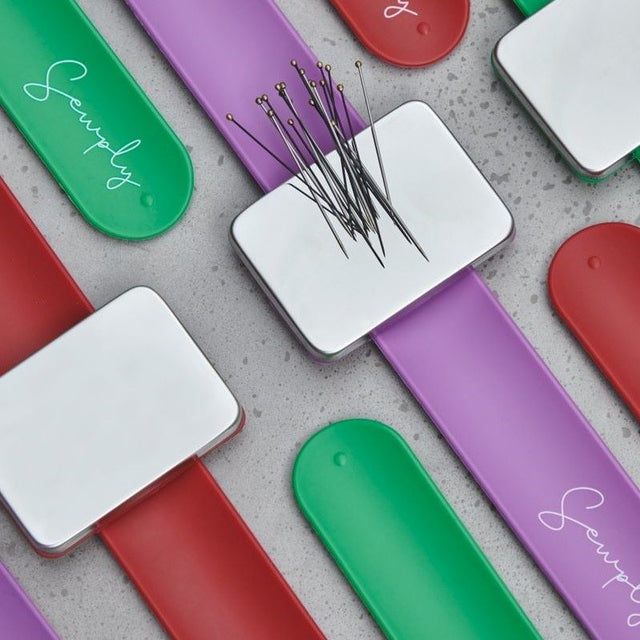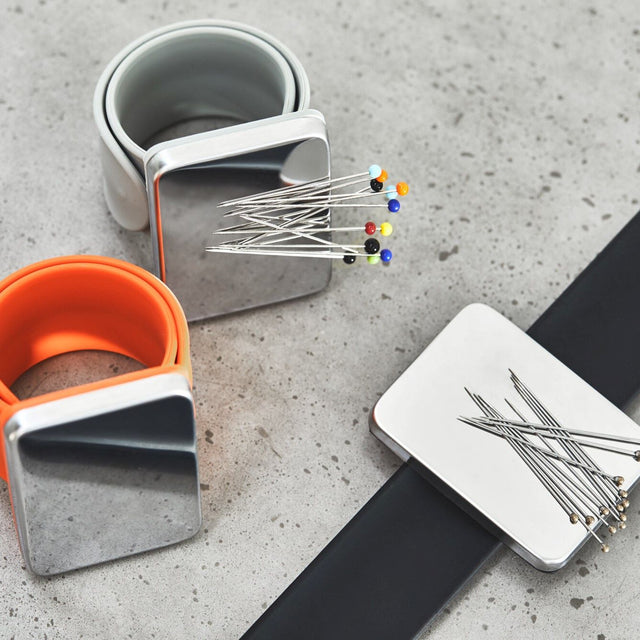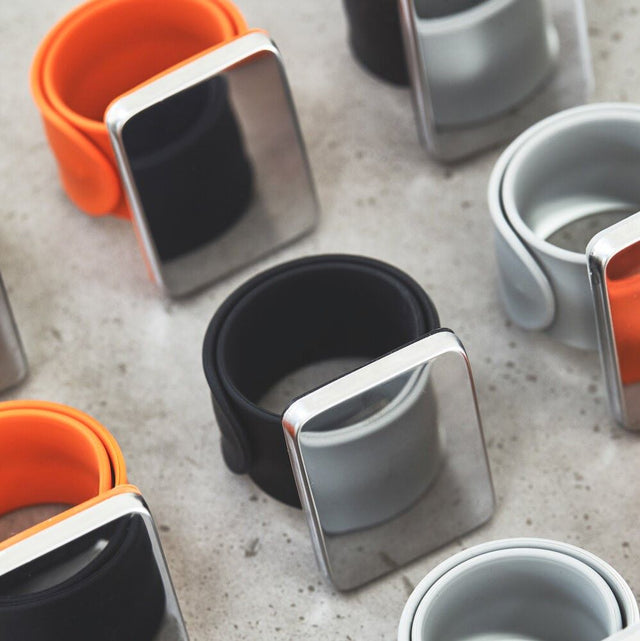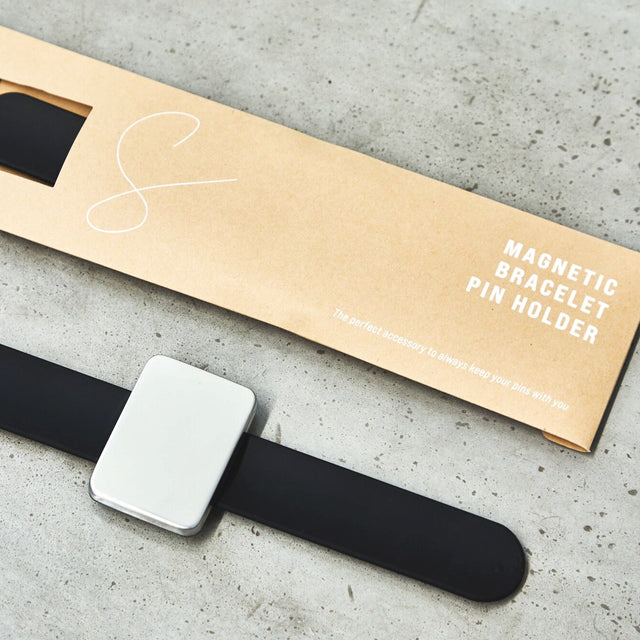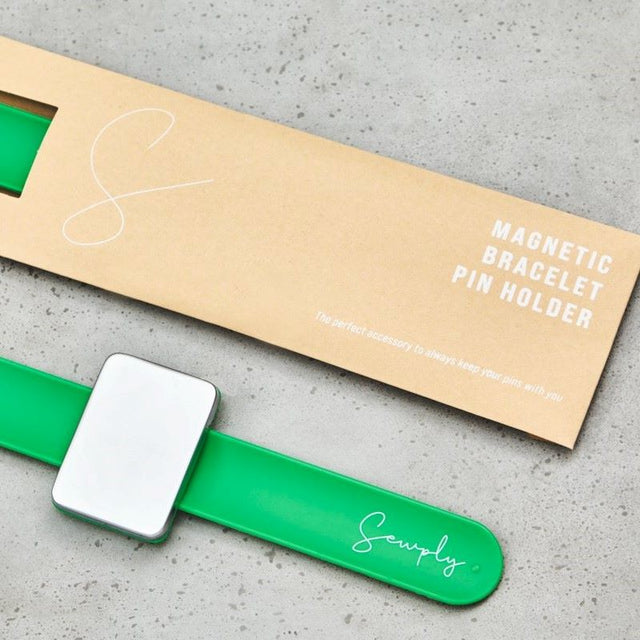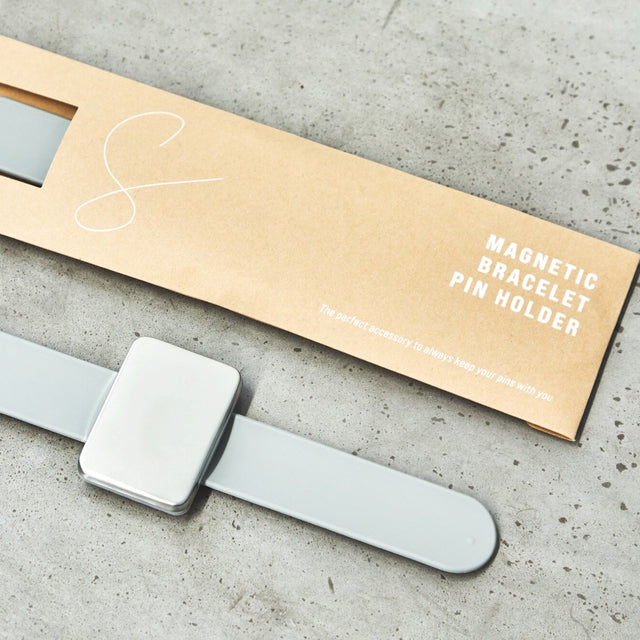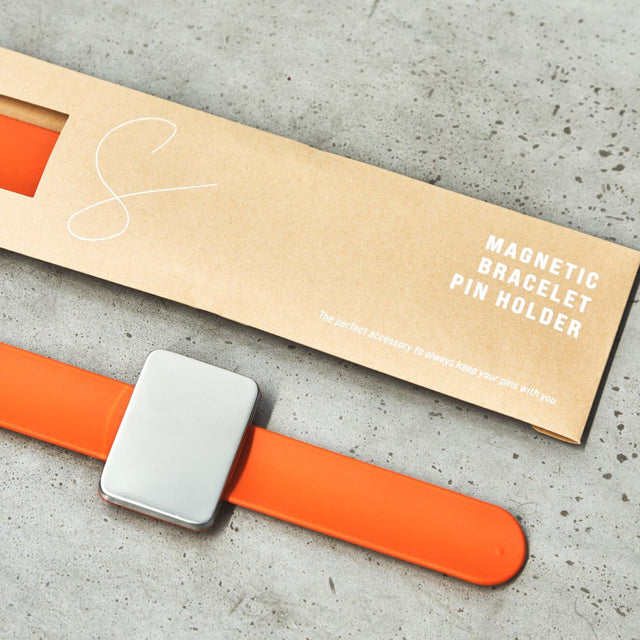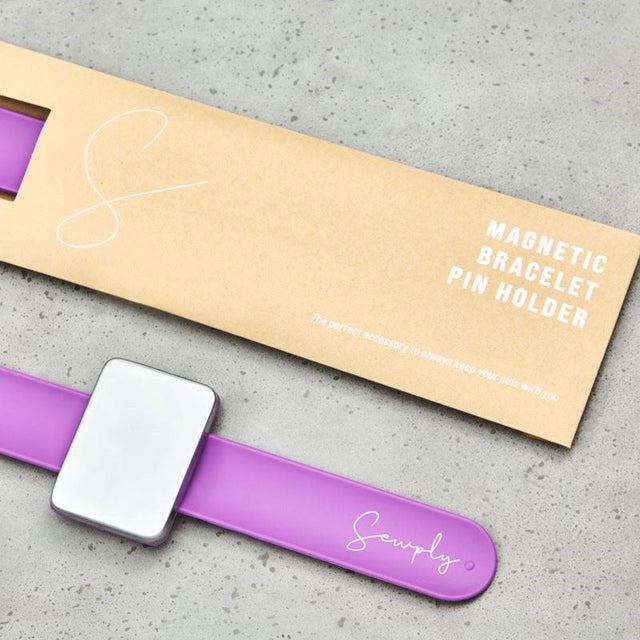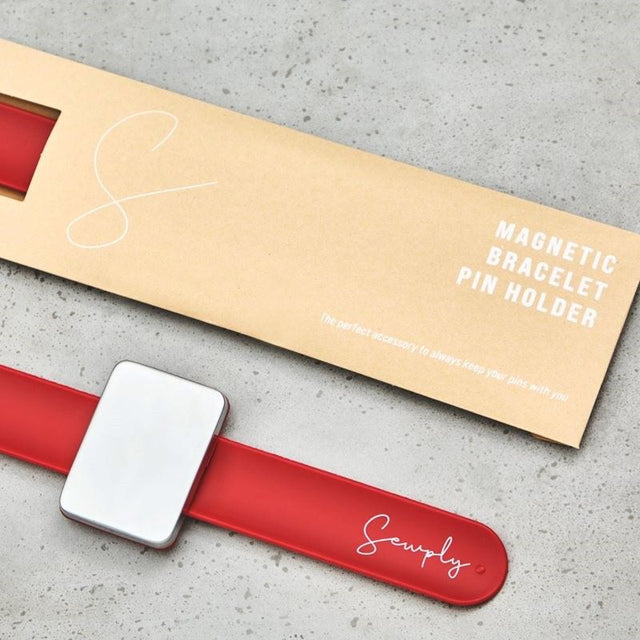 Designed to always keep your pins with you.
The snap-on strap will adjust perfectly to your wrist, and the magnetic plate will keep your pins where you want them.
Sewply offers a stylish collection of sewing tools and supplies for conscious sewers, who cares about high quality, functionality and simple designs with an aesthetic touch.