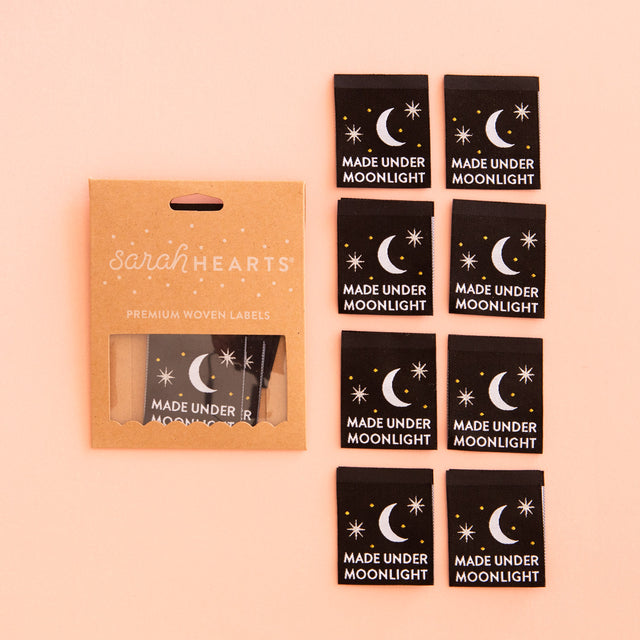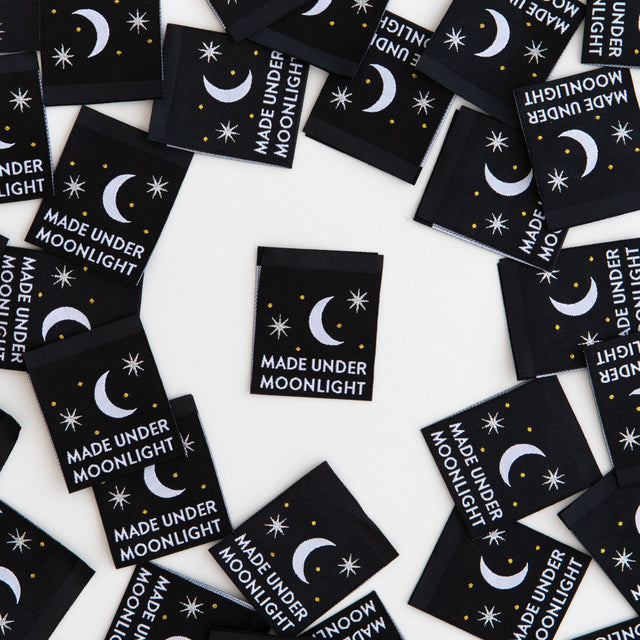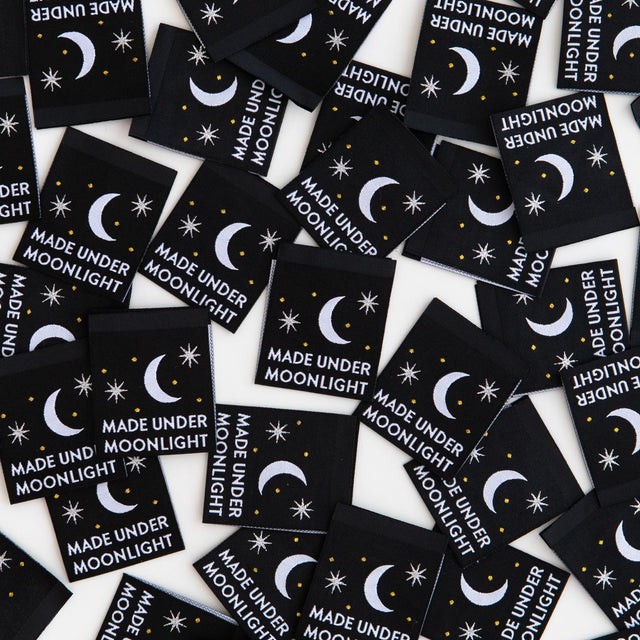 Do you find yourself creating under the moonlight? This label is for all night owl makers! This large woven label features metallic silver and gold accents on a silky soft black background. 
The polyester woven labels are soft to the touch, fully washable, and can handle the heat of the dryer.
8 center fold labels in a package.