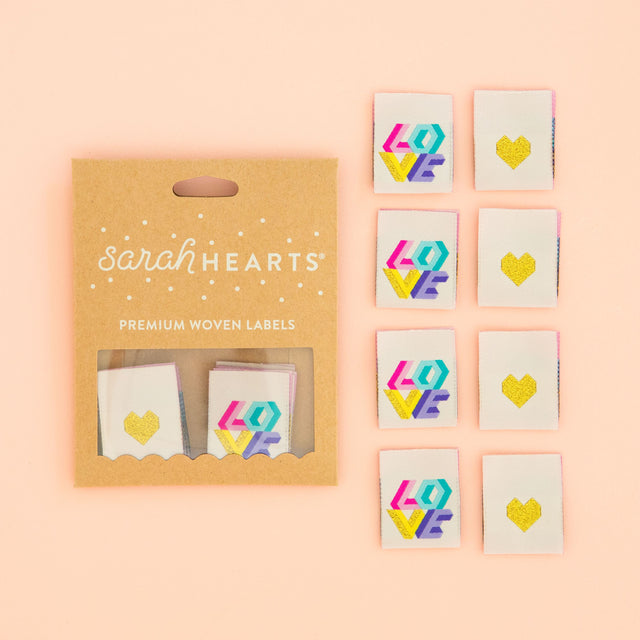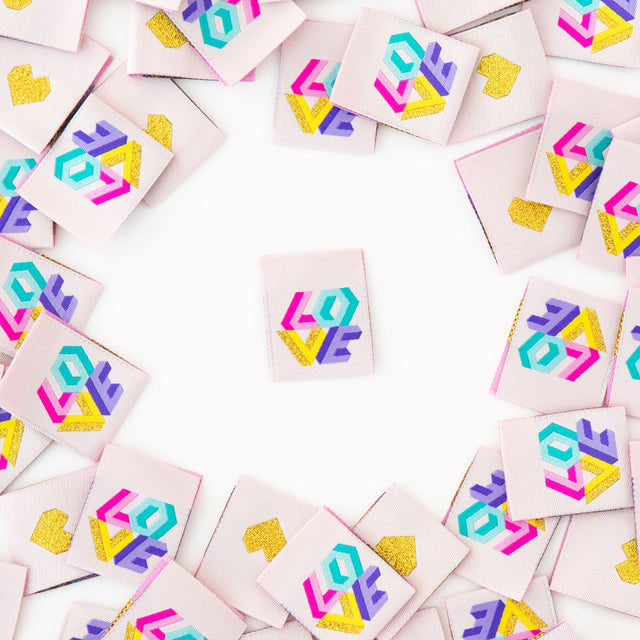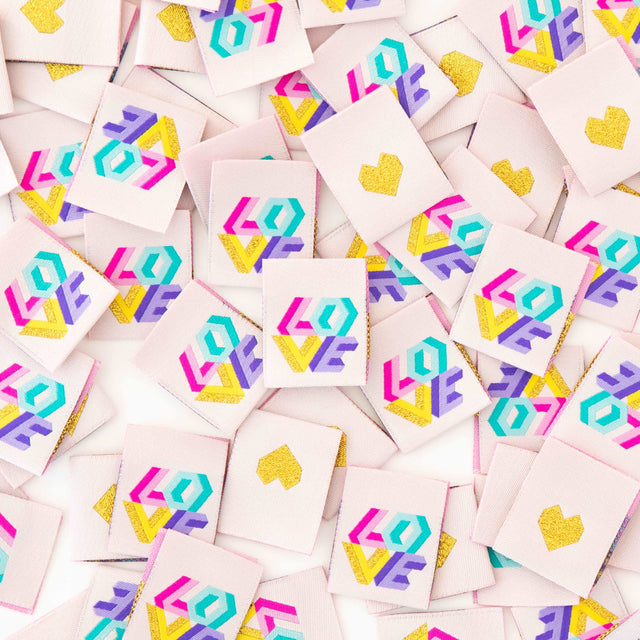 These colorful, sparkly labels were created in partnership with Aussie quilter Tied with a Ribbon. The label design is inspired by their LOVE triangle quilt pattern and is perfect for sewing into quilt bindings, apparel, and more. Each label has a vibrant LOVE design on the front and a metallic gold heart on the back.
The polyester woven labels are soft to the touch, fully washable, and can handle the heat of the dryer.
8 center fold labels in a package.