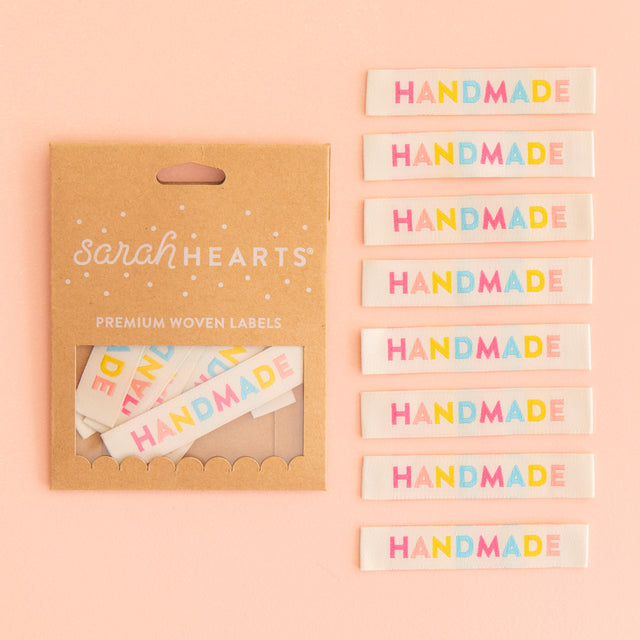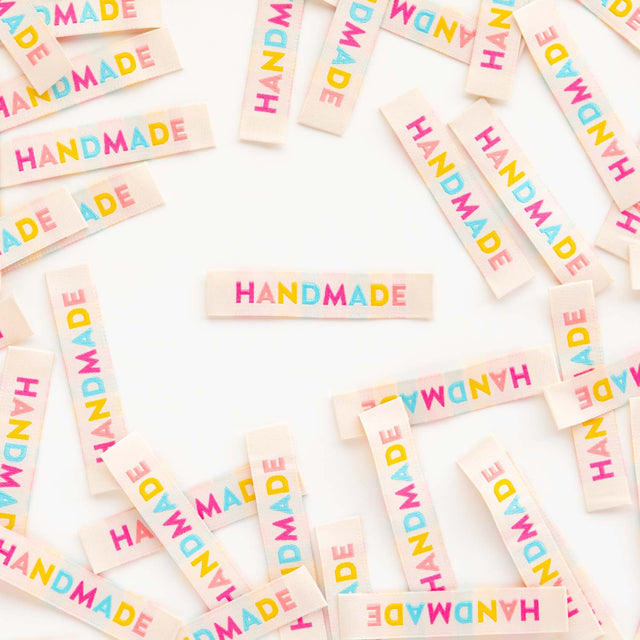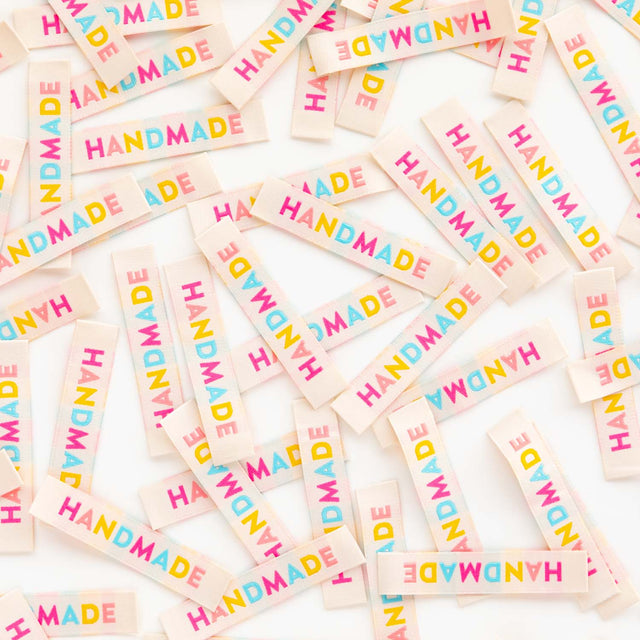 The perfect label for just about any and every handmade project! The cream colored labels have candy colored letters and are super soft to the touch. 
The labels are fully washable and can handle the heat of the dryer and coordinate perfectly with the entire Sarah Hearts fabric collection.
8 end fold labels in a package.