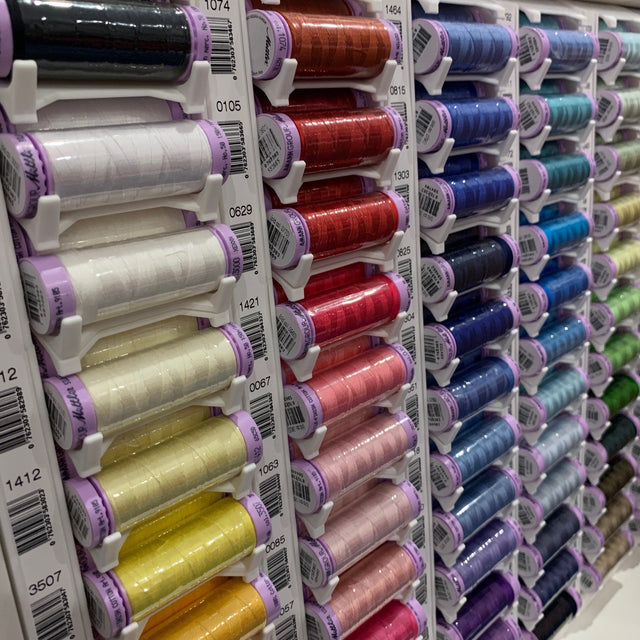 Looking for matching thread? Add this item to your cart and we'll pick a thread to match your fabric selection. Please add a note at check-out to tell us which fabric and preferred colour.
Mettler Silk-Finish Cotton 50 is perfect for sewing quilting or embroidery. It is 100% mercerized cotton for a luxurious look and smooth feel. The mercerization process during the thread production makes the sewing thread more tearproof, low-shrink and iron-proof. With this sewing thread you are buying high-quality paired with versatility. It is also Oeko-Tex Certified. 
Each spool is 150m (164yd), and there are 72 best-match colours available. 
Please note, we cannot guarantee an exact match. We will do our best to get as close as possible with the available colours we have in stock.