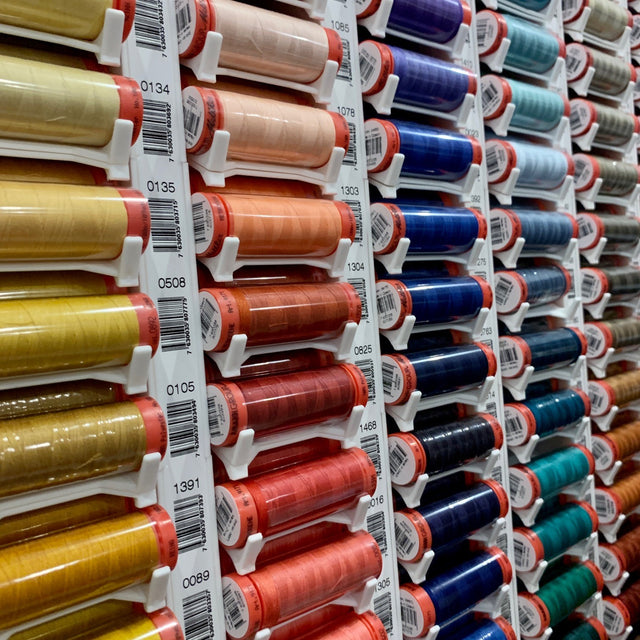 Looking for matching thread? Add this item to your cart and we'll pick a thread to match your fabric selection. Please add a note at check-out to tell us which fabric and preferred colour.
Mettler Metrosene 100% Polyester Thread is a favourite among sewists. This all-purpose thread effortlessly masters all types of fabrics and stitches; cotton, synthetic, linen, silk, or mixed fibre content. Metrosene is smooth with excellent elasticity, and high tensile strength making it a great choice for garments that will last.  Metrosene is also Oeko-tex certified.
Each spool is 100m (109yd), and there are 216 best-match colours available. 
Please note, we cannot guarantee an exact match. We will do our best to get as close as possible with the available colours we have in stock.