Linen Blend - Buttercup
$1.95
Sale price
Linen Blend - Buttercup
$1.95
Sale price
Order Quantity Info
All fabric is sold in 0.1 Metre increments.
Enter quantity in

Metre

s separated by a decimal, e.g. 1.2

Meter
Studio + Pick-up
Are you local to Edmonton, Alberta? Or in the area? We invite you to use our order pick-up option, or come take a look in person at the fabrics & patterns before making your final selections.
Samples
Looking for a sample? Drop us a line and we'll send a small swatch by untracked letter mail.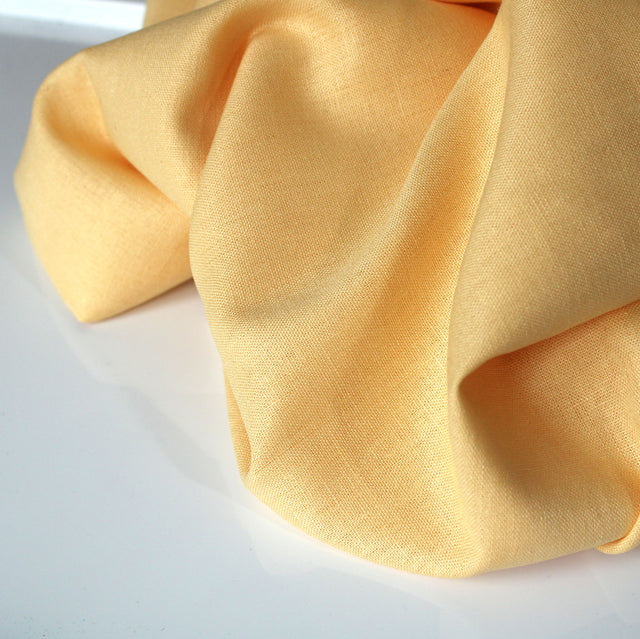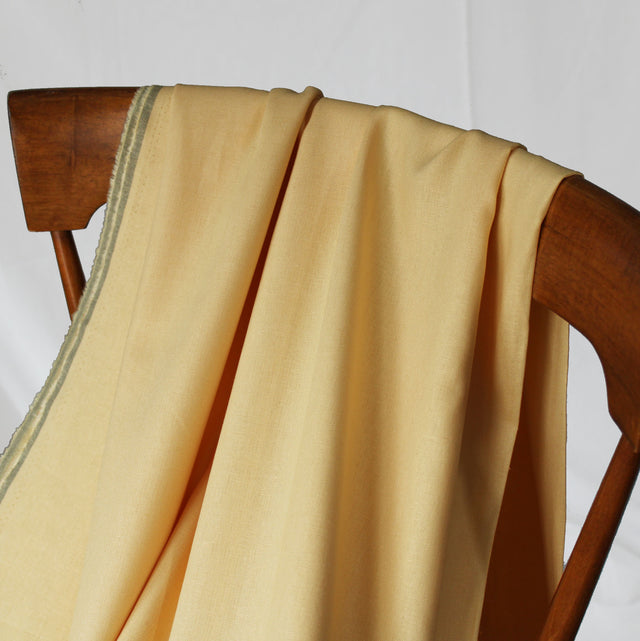 This 6oz, 55% Linen - 45% Rayon blend, Brussels Washer comes to us from Robert Kaufman.  It combines the popular characteristics of Linen with the fluidity of rayon to form what we think is the perfect combination for this summer-weight fabric.  It is 52" wide and would be an ideal choice for tops, dresses, shorts, pants, and skirts, the sky is the limit!
Key Information
Robert Kaufman
Quilting aficionados will be familiar with the Robert Kaufman name, as the brand is known for its quality quilting fabrics. They also manufacture a number of quilting off-shoots, including this Linen blend. Robert Kaufman has been in existence since 1942 and has grown throughout the years and generations to become a valued resource for quality fabrics.
Dimensions + Weight
width: 132cm (52in)
weight: 203g/sqm (6oz/sqy)
Fiber Content + Care
55% Linen, 45% Rayon
We recommend always pre-washing/drying your fabric in the same manner as you intend to wash the finished garment.
For best garment care + longevity + sustainability we recommend:
Wash with cold + low spin + warm in the dryer + dry flat
May We Suggest:
Elbe Textiles - Steele Pinafore
Anna Allan Clothing - Anthea Blouse
Anna Zoe - Elsie Skirt
This product is available.