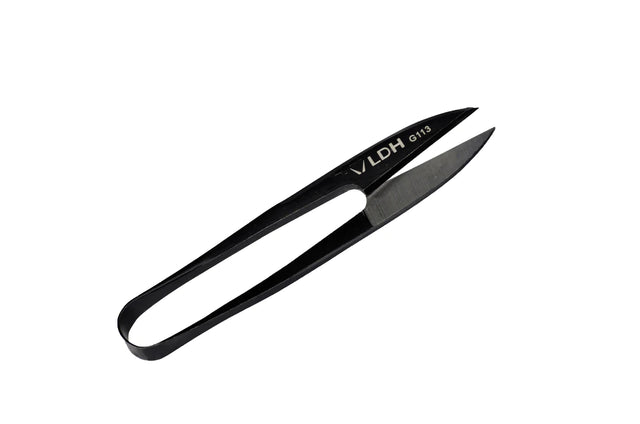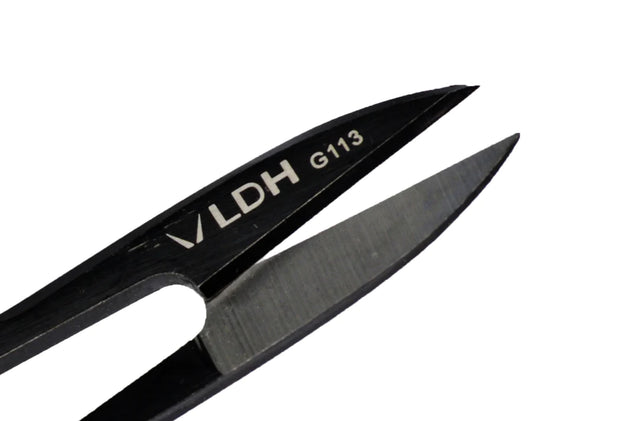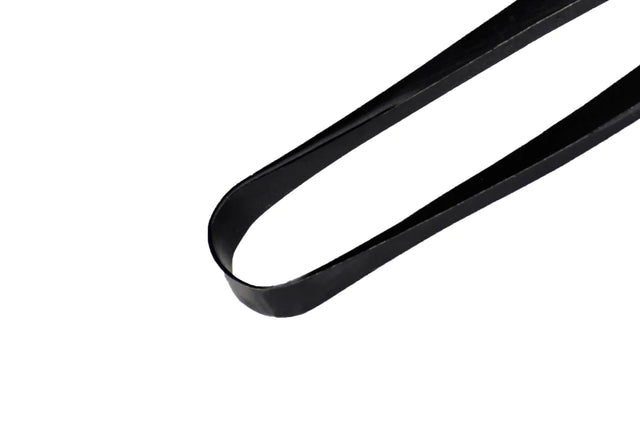 LDH's One-Piece Thread Snips are based on the design of the oldest scissors in the world: sheep shears! They're lightweight, versatile, and easy to use, and you won't ever have to worry about losing a screw. 
Most thread snips are made with screws and moving parts; LDH's one-piece design eliminates the chances of any screws or parts becoming lost or broken!
Recommended for use with yarn, thread, and very lightweight fabric; they are great for knitters, crocheters, embroiderers, sewists, and quilters.
LDH Scissors (L = Love, D = Dedication, H = Happiness) is a family owned Canadian company known for their quality cutting tools.