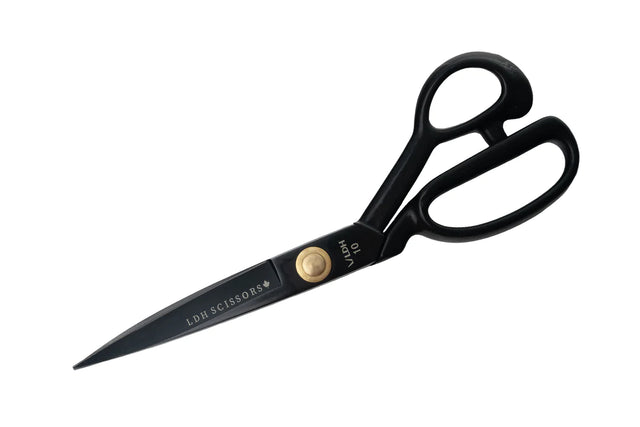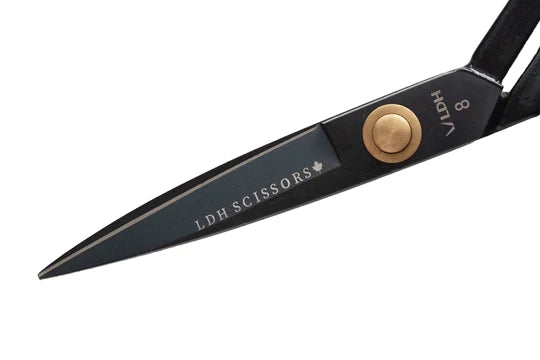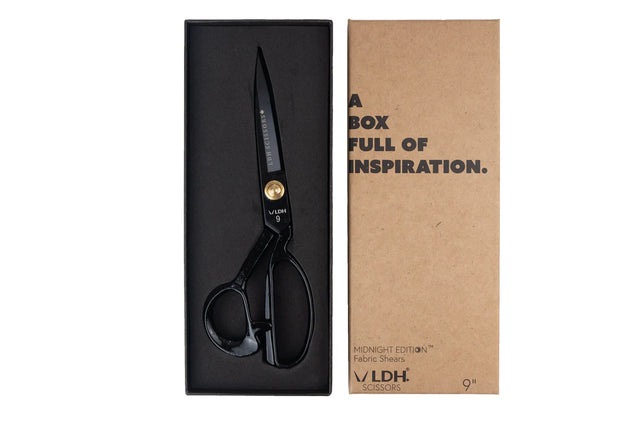 LDH Midnight Edition Fabric Shears are an industrial-grade, professional tool handcrafted by scissor-masters. 
Crafted from heavy-duty, industrial grade carbon steel and finished with their signature Midnight coating.  The blades are slightly concave and perfectly aligned to allow them to cut through thick layers effortlessly. 
These are LDH's most popular fabric shears; they're loved by sewists, quilters, fiber artists, and crafters of all kinds! They can cut through multiple layers of fabric, leather, fleece, vinyl, denim, and other dense materials.
LDH Scissors (L = Love, D = Dedication, H = Happiness) is a family owned Canadian company known for their quality cutting tools.