Kylie and the Machine Denim Hardware Kit - Pewter, Navy Zip
$27.69
Sale price
Kylie and the Machine Denim Hardware Kit - Pewter, Navy Zip
$27.69
Sale price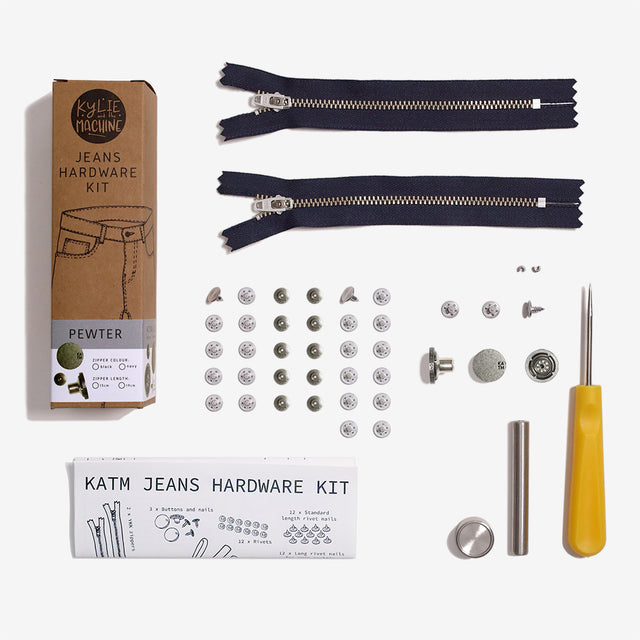 The KATM Jeans Hardware Kit contains the hardware and tools required to complete your dream denim projects! 
Included in this kit:
**Hardware for 2 pairs of jeans.
2 x YKK locking jeans zippers (nickel finish) - Navy 19cm
2 x Zipper "top stops" for use in shortening the zipper to a custom length
3 x Jeans Buttons and nails (one extra just in case, or keep for another project)
12 x Rivets and standard nails (most RTW jeans have 6 or less rivets per pair)
12 x Longer rivet nails (for installing rivets on bulky coin pockets or for very thick denim)
1 x Reusable tool kit including a 3mm thick awl, circular anvil and rivet setter. *Please note that you will need your own hammer to use this kit.
1 x Instruction sheet with additional photo and video tutorials on our blog which can be accessed through the QR code on the pack.
Images supplied by Kylie & The Machine