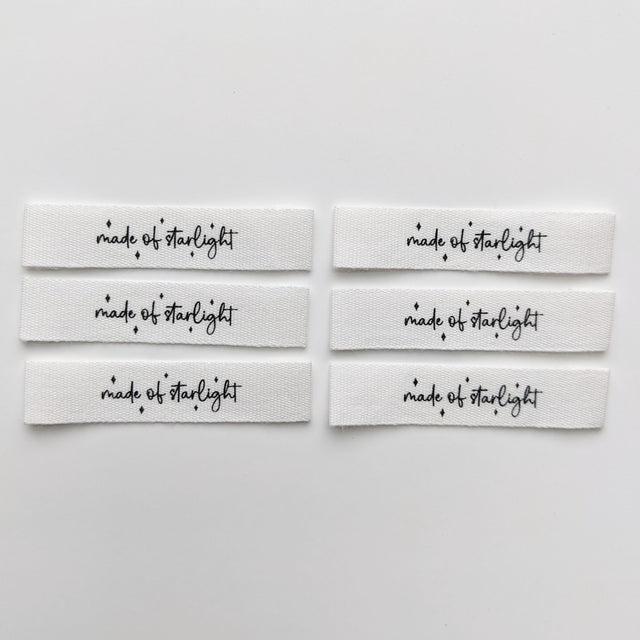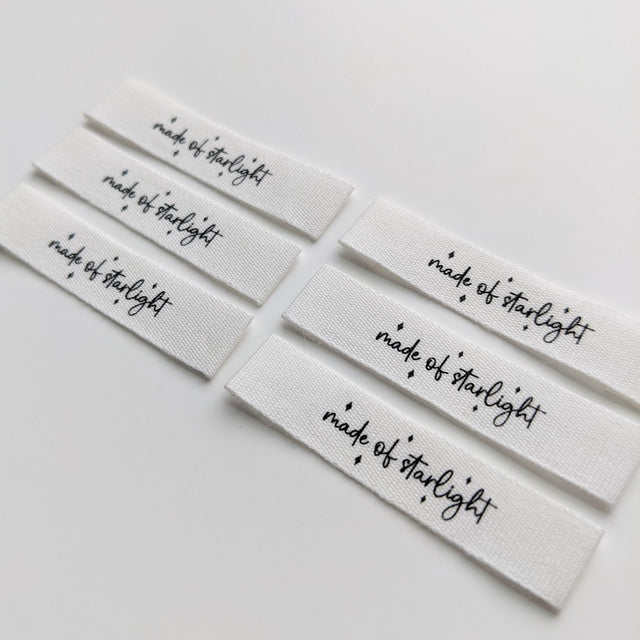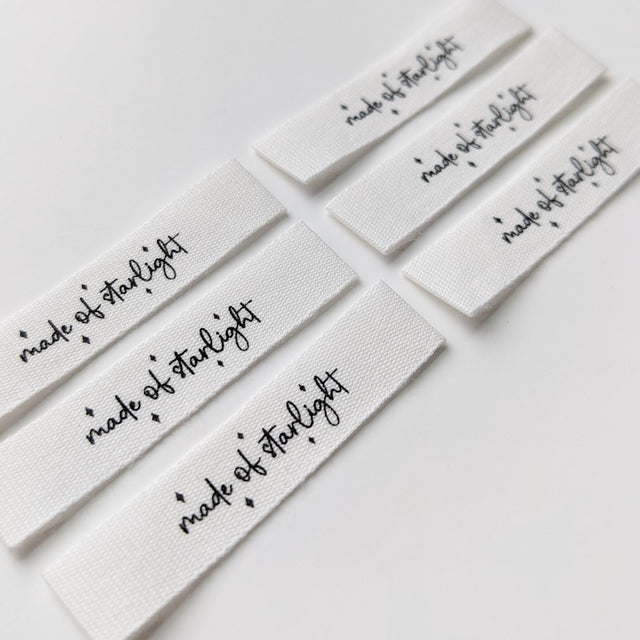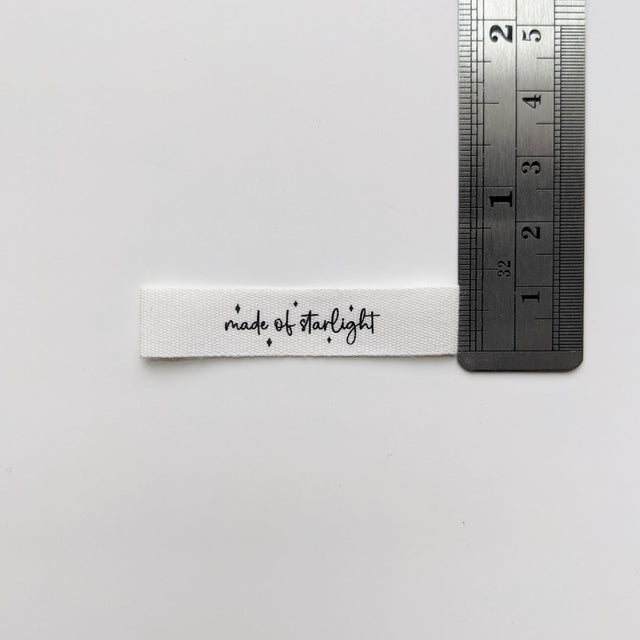 Intensely Distracted labels are designed with comfort and quality in mind for the softest labels ever.
Inspired by Taylor Swift's song, Starlight. Use this label by itself or stack together. 
I said, "Oh my, what a marvelous tune"
It was the best night, never would forget how we moved
The whole place was dressed to the nines
And we were dancing, dancing
Like we're made of starlight.
Each pack contains 6 end folded labels made of 100% cotton.