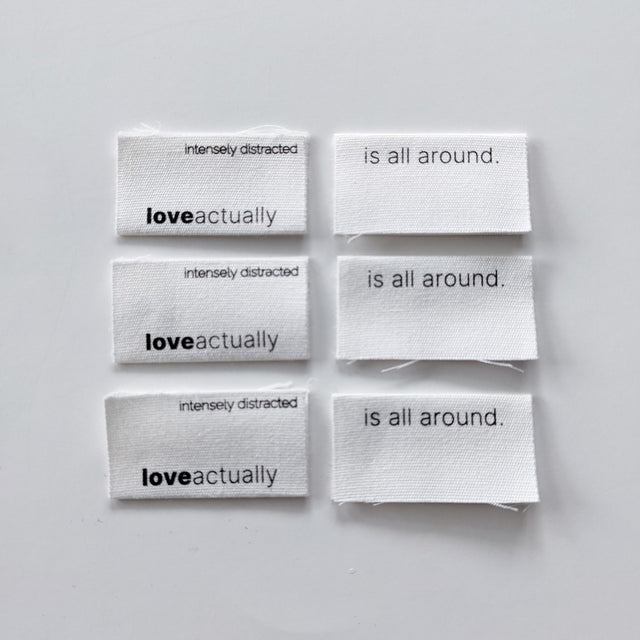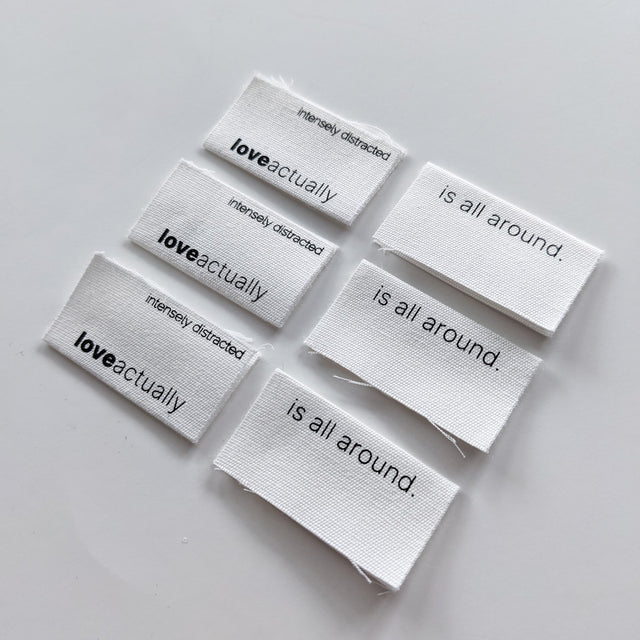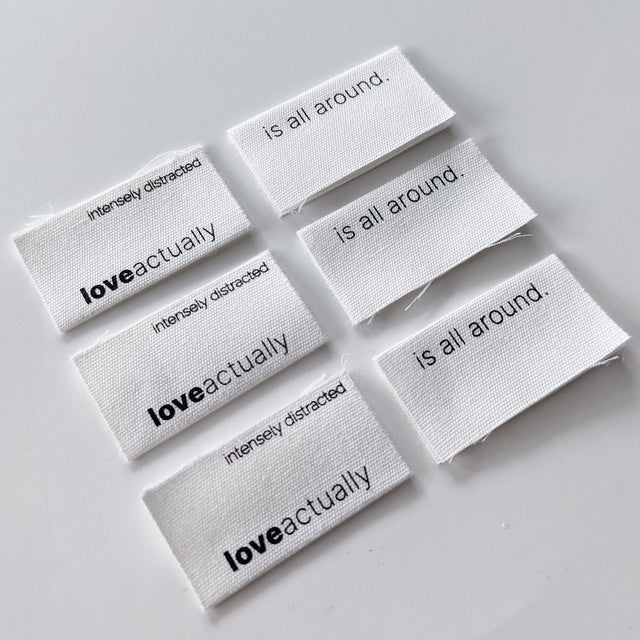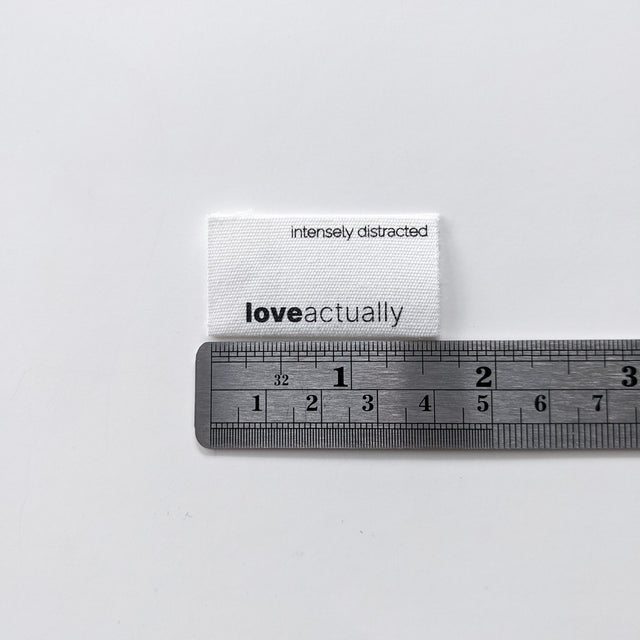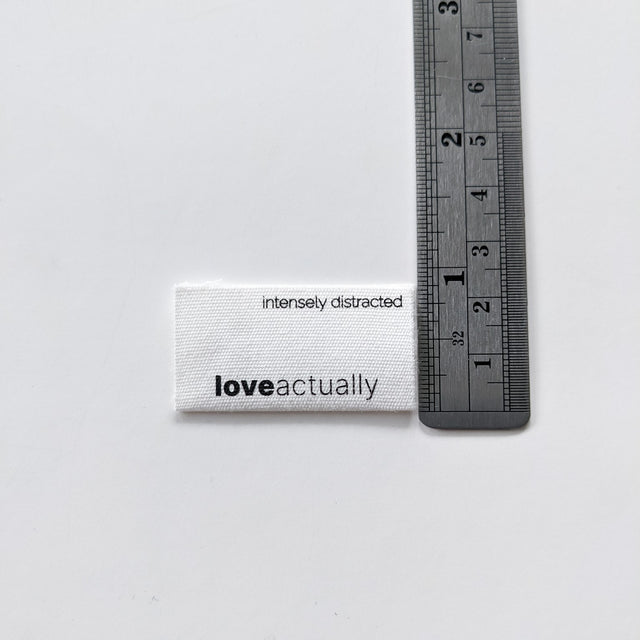 Intensely Distracted labels are designed with comfort and quality in mind for the softest labels ever.
Inspired by the movie, Love Actually.  Once sewn in, the message can be continuously read once the label is flipped up, making it perfect for yourself or gifts. Include it at the back of your garment to differentiate back from front or on an outside side seam for more visibility.
Each pack contains 6 center folded labels made of 100% cotton.