Dandy Velvet Cord - Black
$2.64
Sale price
Dandy Velvet Cord - Black
$2.64
Sale price
Order Quantity Info
All fabric is sold in 0.1 Metre increments.
Enter quantity in

Metre

s separated by a decimal, e.g. 1.2

Meter
Studio + Pick-up
Are you local to Edmonton, Alberta? Or in the area? We invite you to use our order pick-up option, or come take a look in person at the fabrics & patterns before making your final selections.
Samples
Looking for a sample? Drop us a line and we'll send a small swatch by untracked letter mail.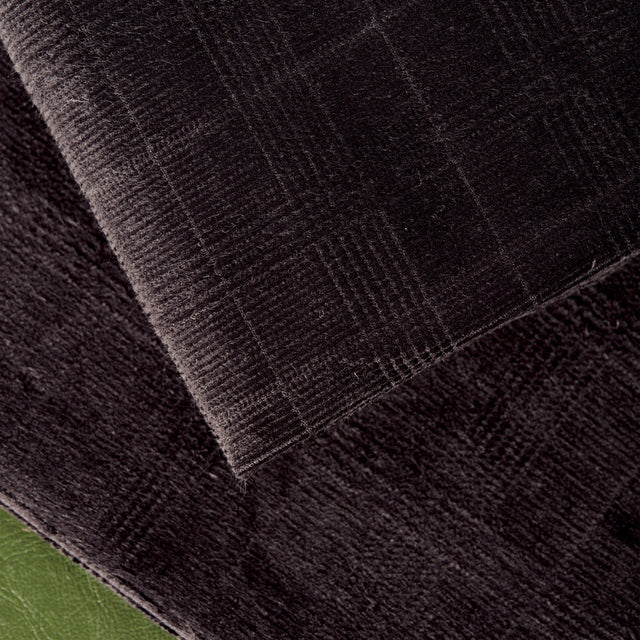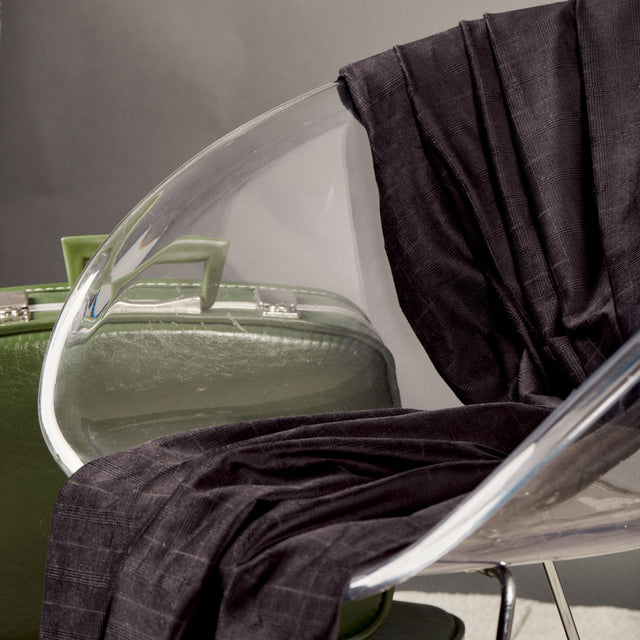 With a subtle plaid pattern, this very fine velvet cord has a bit of stretch to move with you.  It is manufactured by Atelier Brunette, whose vision is to create timeless fabrics that allow customers to create unique one of a kind garments. 
Please note that we cannot guarantee the product colour as each monitor and device represents colours differently. If colour is important, please contact us for a swatch.
Key Information
Atelier Brunette
When Annabelle and Rajeev founded Atelier Brunette in 2013, they were on a mission to create an exclusive fabric apparel brand with a zest for design, quality and one of a kind motifs. The base of fabric production naturally takes place in India, known for its textile industry and high-quality materials. Rajeev originally from India, is responsible for the fabric production and Annabelle oversees the design and reputation of the brand in France and throughout the world.
Atelier Brunette also offers a new look at textiles. From the beginning, the brand experiments with innovative methods and designs, resulting in exclusive fabrics with never seen patterns, colors and materials.
Through the purchase of Atelier Brunette fabrics and the creation of fashion, this approach is consistent with the slow fashion movement: "Consume less and consume better".
Manufacture + Certifications
Standard 100 OEKO-TEX® certified. Better Cotton Initiative (BCI) Certified.
Atelier Brunette is committed to working with professionals in the textile sector. By working directly with local Indian factories without any intermediaries, Atelier Brunette has put in place, conditions and rules that respect the entire team. This process allows Annabelle and Rajeev to be in constant communication and regularly check the working conditions of all employees as well as the way the fabrics are manufactured. Atelier Brunette is also committed to the fact that their factories have all the necessary certifications to work with the European market (ISO 9001 and REACH).
Dimensions + Weight
width: 140cm (55in)
weight: 270g/sqm (8oz/sqy)
stretch: 10-15%
Fiber Content + Care
98% Cotton + 2% Lycra
We recommend always pre-washing/drying your fabric in the same manner as you intend to wash the finished garment.
For best garment care + longevity + sustainability we recommend: Wash with cold + low spin + dry flat, we do not recommend tumble dry.
May we suggest:
Closet Core - Ginger Jeans or Sasha Trouser
True Bias - Blair Skirt
The Assembly Line - Blazer
This product is available.