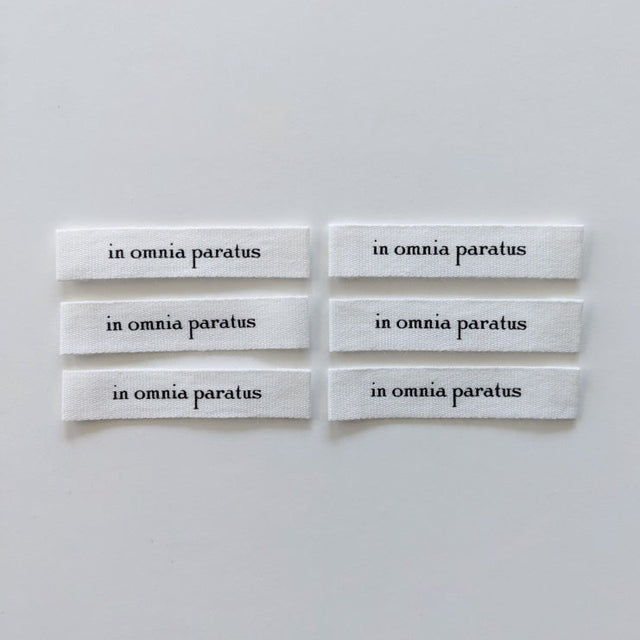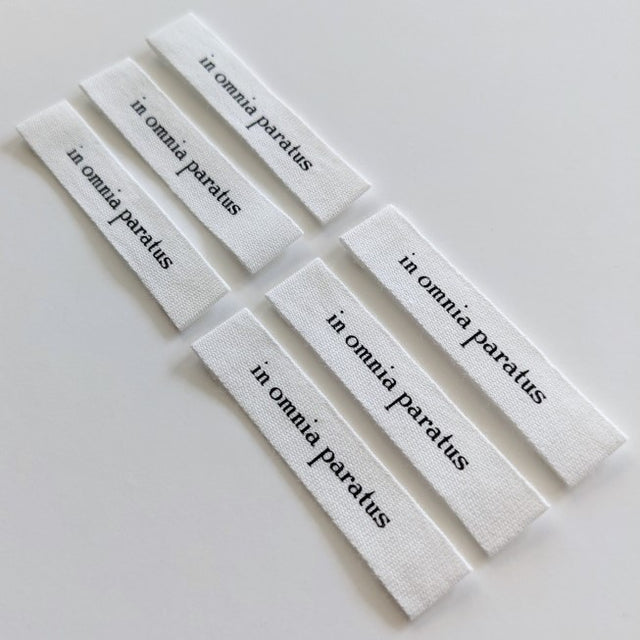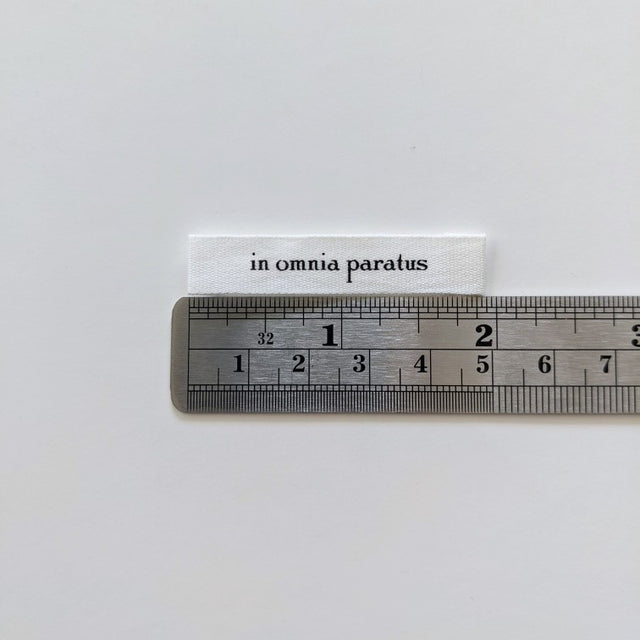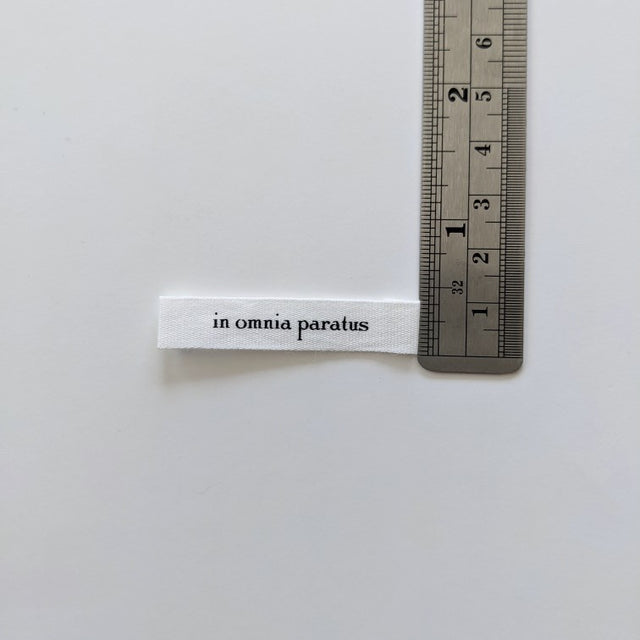 Intensely Distracted labels are designed with comfort and quality in mind for the softest labels ever.
"In Omnia Paratus" is a latin phrase that means "ready for anything". It's most recognizable as the motto of the Life and Death Brigade from Gilmore Girls. It would make a great addition to any make, regardless of whether or not you're a fan.
Each pack contains 6 end folded labels made of 100% cotton.