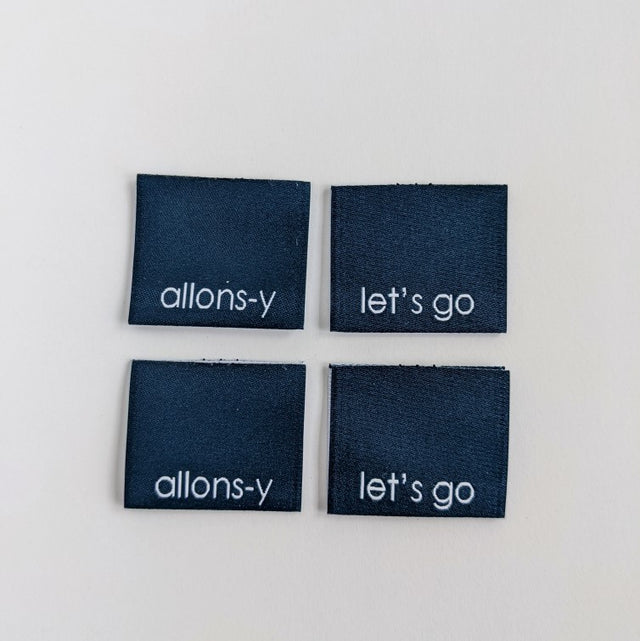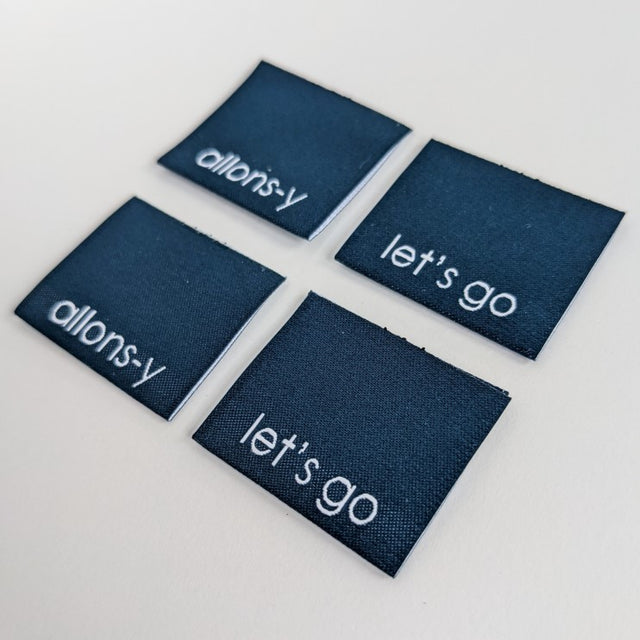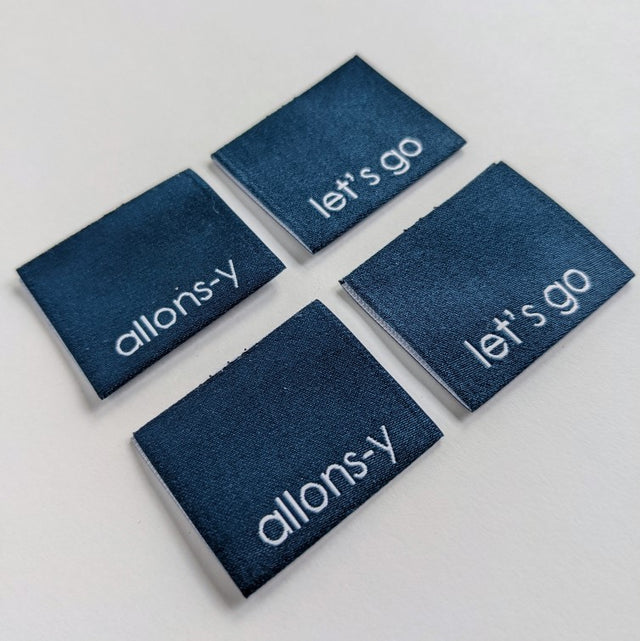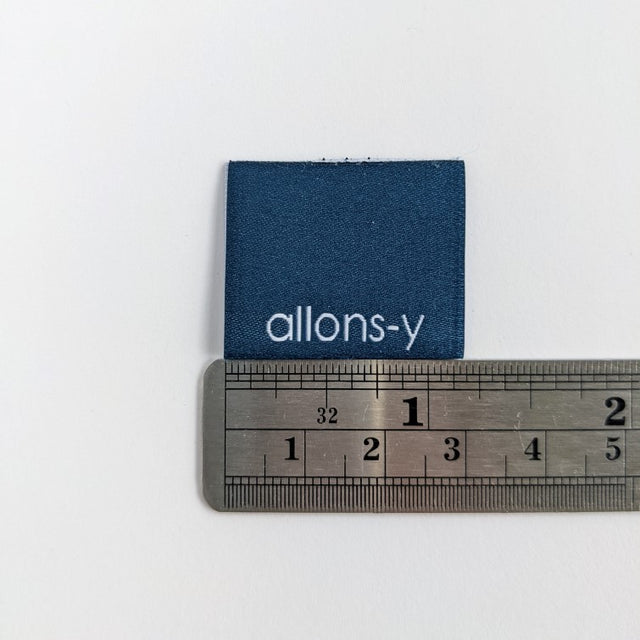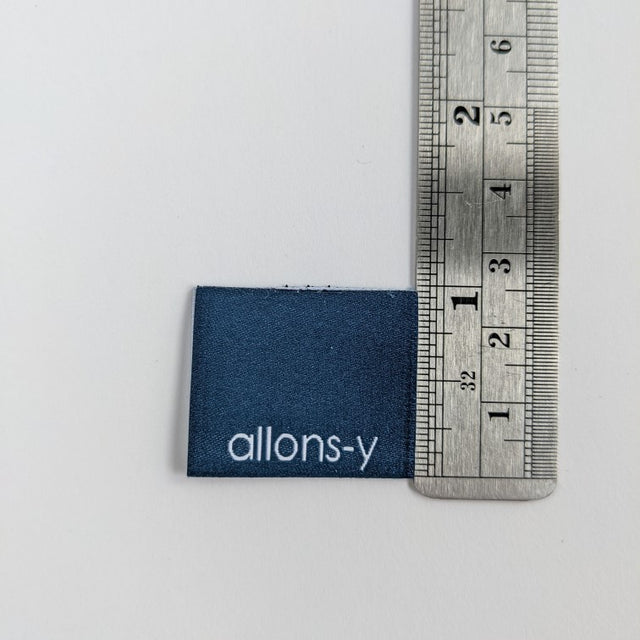 Intensely Distracted labels are designed with comfort and quality in mind for the softest labels ever.
Allons-y is French for "Let's go!" Whether you're a Doctor Who fan or not, this label would be perfect for any adventuring garment or accessory. 
Washable, durable, and non-scratchy.  Each pack contains 4 center folded labels.