Deadstock - Cone Mills 10oz S-Gene Stretch Raw Denim - Indigo
$2.10
Sale price
Deadstock - Cone Mills 10oz S-Gene Stretch Raw Denim - Indigo
$2.10
Sale price
Order Quantity Info
All fabric is sold in 0.1 Metre increments.
Enter quantity in

Metre

s separated by a decimal, e.g. 1.2

Meter
Studio + Pick-up
Are you local to Edmonton, Alberta? Or in the area? We invite you to use our order pick-up option, or come take a look in person at the fabrics & patterns before making your final selections.
Samples
Looking for a sample? Drop us a line and we'll send a small swatch by untracked letter mail.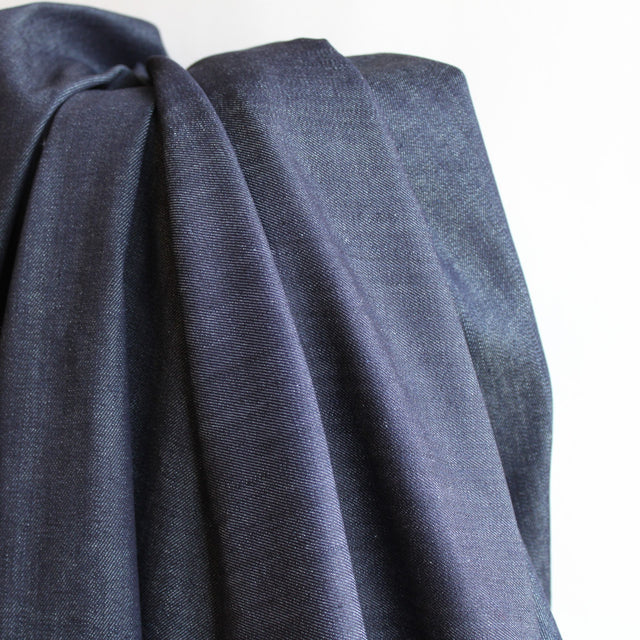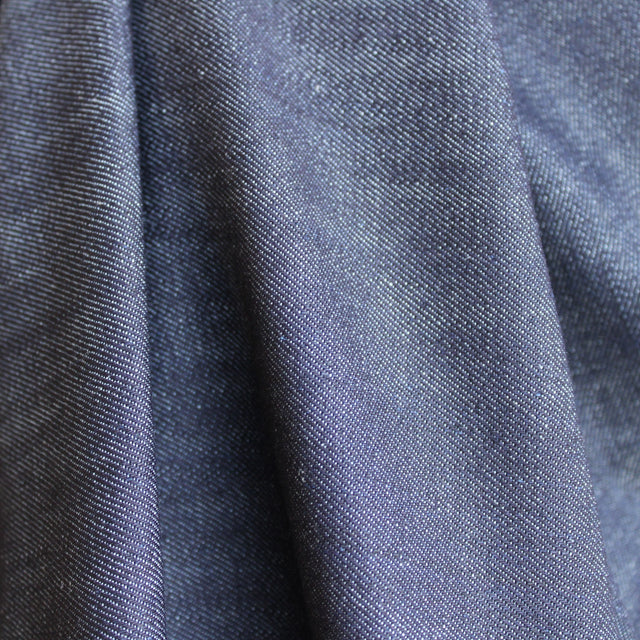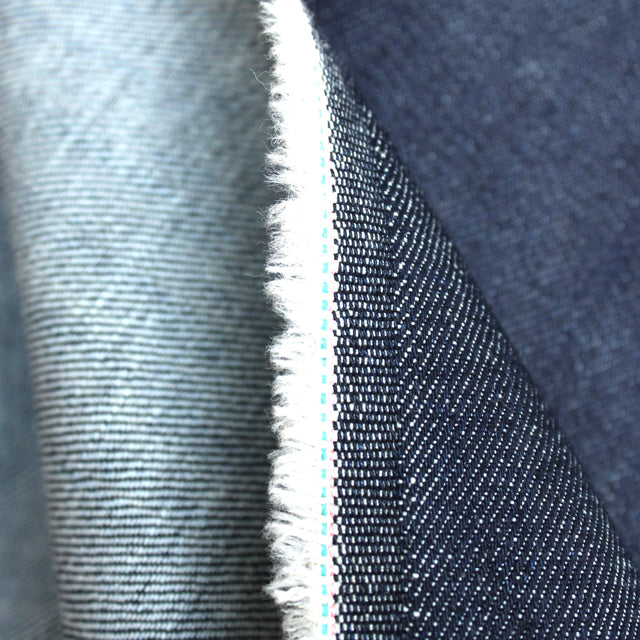 This deadstock is Iconic Cone Mills S-Gene 10oz Denim. It has ~20% crosswise stretch and at 10oz is a perfect medium weight for almost anything. It would be perfect for Closet Core Ginger or Jude Jeans, or the Sewing Workshop Getaway Jeans. 

This deadstock is from Edmonton local Arturo Denim Company. They have been producing premium Canadian made jeans for 9 years, and are sadly closing their Edmonton operations. We are so grateful to have the opportunity to give these beautiful denims new life!
Raw denim; unwashed and untreated to ensure the longest longest possible lifespan for your beloved garment. It will 'patina' and fade with time, visually telling its life story. 
Please note that we cannot guarantee the product colour as each monitor and device represents colours differently. If colour is important, please contact us for a swatch. 
Key Information
Cone Mills
From its beginning in 1891, Cone Denim has been a leading supplier of denim to top apparel brands. Formed out of the entrepreneurial spirit of brothers Moses and Ceasar Cone and grounded in American heritage, Cone Denim is synonymous with authenticity and innovation.
Today Cone Denim maintains its headquarters in North Carolina with a global platform that includes denim operations in Mexico and China and a team of R&D, merchandising, product design and sales talent across the world. The Cone Denim legacy continues to inspire with a passion that brings together the best in denim art and science and an unwavering commitment to innovation, sustainability and industry expertise.
Manufacture + Certifications
Since 1891, Cone's commitment to sustainable practices defines who they are, motivates their actions, and lays the foundation for their vision of tomorrow. They have numerous sustainability practices in place as well as certifications including Oeko-Tex Standard 100, and the Better Cotton Initiative to name a few. More can be read about Cone Denim Mills here: https://conedenim.com/
Dimensions + Weight
width: 140cm (55in)
weight: 10oz/sqy
stretch: ~20%
Fiber Content + Care
92% Cotton + 7% Polyester + 1% Spandex
We recommend storing your denim rolled. If colour fastness is important, presoaking in a vinegar solution can help. We always recommend pre-washing/drying your fabric in the same manner as you intend to wash the finished garment.
For best garment care + longevity + sustainability we recommend:
Wash with cold + low spin + warm in the dryer + dry flat
May We Suggest:
Closet Core - Ginger or Jude Jeans
Chalk and Notch - Isle Jeans
Thread Theory - Quadra Jeans
This product is available.